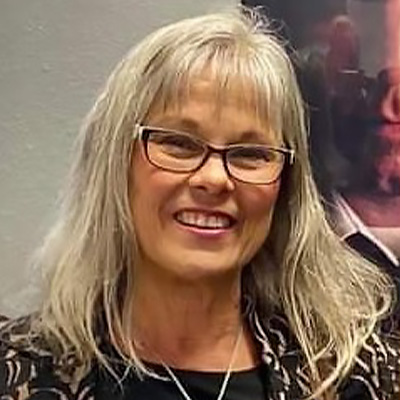 Lori Brookes
From a Commercial Banker to Marketing Creative Director, Lori's eclectic careers have led her down many interesting corporate and entrepreneurial pathways. She created a children's positive message clothing line as well as being selected as lead photographer and designer of a Climate Change report that landed in the hands of POTUS.
She retired from being a Professional Photographer, Freelance Writer and Graphics Designer in 2017, after taking a year-long hiking journey.
Writer turned author, Lori's slice-in-time memoir, "The Unintended Positive Consequences of Hiking" was published February 2020, based on that life-changing hiking journey.
One of her unintended positive consequences was a move from sea to summit. After a lifetime in San Diego, she relocated to Big Bear Valley seeking the mountain life she fell in love with while hiking.
Lori is an advocate for hiking and nature; she volunteers as a Fire Lookout at Butler Peak, and as a Trail Steward for Southern California Mountains Foundation.
Her previous volunteer experience has involved betterment for children. She served as President of the largest Little League in the California Western Region and a Mentor for high school students at the Monarch School — San Diego, helping students persevere through the trauma of homelessness.